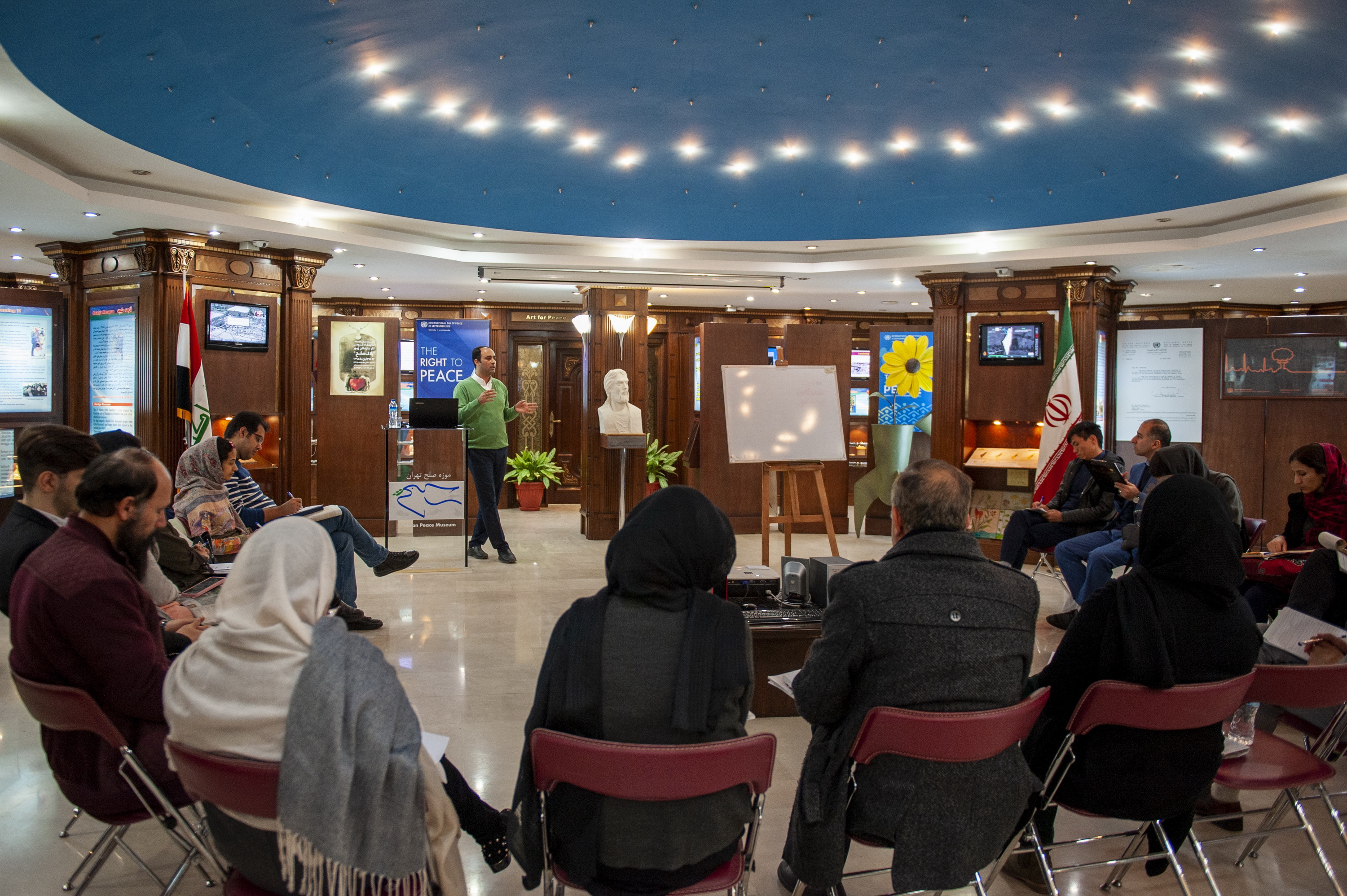 "Peace Reporting Simulation" workshop was held by Iran Secretariat of MFP and the Peace Reporters Association and Iranian Association for Peace Studies at the Tehran Peace Museum 27, 28 December 2019.
The basics and principles of peace reporting, based on how a reporter can prevent biased and escalation and the ways of coverage the truth news to the audience was the topics that educated on the first day of the workshop.
Principles of humanitarian law, the need to protect civilians and not to attack civilian places and the protection of journalists was trained on the second day.
The program also discussed the political history of Afghanistan and the process of peace negotiations between America and the Taliban.


The final section was a simulation of peace reporting on the subject of Afghan peace negotiations.
The participants were divided into different groups and reported on the topics, they had learned during the workshop.
Upon completion of the group reporting, the representatives of each group read their report to the public, and lecturers corrected the texts and explained the important points of each report.
In the end, the participation certification was awarded to participants.