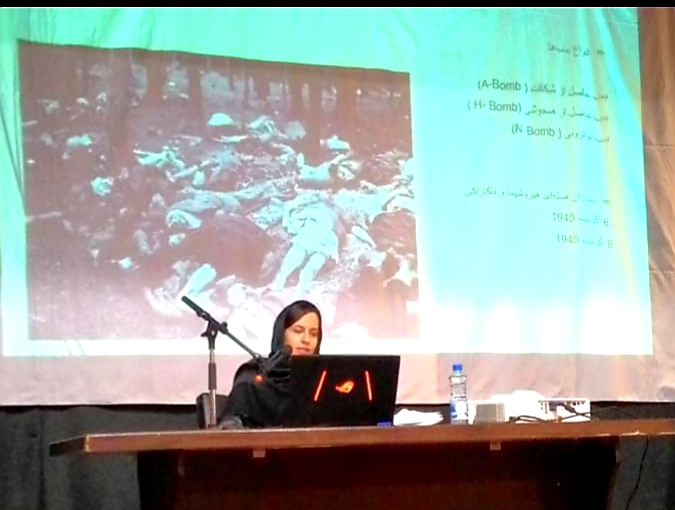 Two Volunteers of Tehran Peace Museum participated in the "Science for all" festival run by Iran's National Science Museum in November.
Science for all is a festival which provides people with the opportunity to gain knowledge about different aspects of science. In this festival, Ms. Farzaneh Nazari who was one of the participants of "Hiroshima and Peace 2018"course, delivered a speech regarding the peaceful ways of using nuclear energy. The main sections of her speech were about nuclear structure, application of nuclear energy in health, agriculture, water resource management, the nuclear disaster in Fukushima and Chernobyl and also Hiroshima atomic bombing.
Ms. Mona Badamchizadeh who was also an intern of Mayors for Peace organization held a digital art exhibition by artworks related to the consequences of using weapons of mass destruction with support from TPM and Iran's National Science Museum.
It is worth mentioning that two paintings from the Hiroshima Peace Memorial Museum's collection were also digitally displayed. These are two examples of TPM volunteer's contribution toward raising people's awareness regarding the effects of weapons of mass destruction.